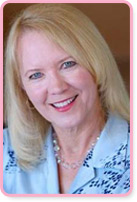 Worth the Ride
© 2007 By Terri Marie
This morning my soul came back

From riding the highways of heaven

The body brakes wobbled

As it pulsed back into my body

Trying hard to blend with the pulling heart

Parked in my bed

It must have been a good dream

'Cause I could feel the resistance

What adventures lie hidden from me now

Left hanging in the spirit world?

So far from the journey I had taken that my spirit tripped over my body

Rushing past my image on its nightly journey

Stalling in midair, hovering in its decision of this daily marriage

Rethinking it perhaps

I'm sure I almost hit something trying to park my spirit back into my flesh

Does heaven have insurance for collisions like this?

Somehow my rest in peace position interrupted

Earth becomes my focus for a few more hours

What was I doing chasing caged swans in a soul that leapt through caged buildings?

So I breathed the air back into the two parallel balloons floating in my ribs

Let my heavy limbs inflate with life again as the energy of a new day finally turns over

I roll under as my spirit struggles to stay awake.

As I pry my spirit back from the heavenly joy ride
Back to Spiritual Poems